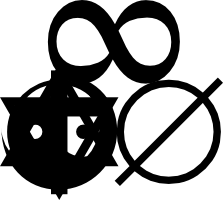 Why do you believe as you do? The proximate cause may be family or voluntary conversion, but what created the milieu in which your family or adopted god became one of a limited number of likely choices, as opposed to one of the thousands of religions that do or have existed and the infinite number conceivable?
The proximate historical cause seems to be violence — religious war, forced conversion, torture, slaughter or enslavement of believers in a slightly different myth.
I understand (from being told by several people who have done this, all in the U.S.) that adults who seek a religion or particular sect within a religion are as much choosing a congregation they like as a set of beliefs.
What if all religions were true, for this world and whatever mystical worlds each religion posits? Suspend disbelief for a second — the multiverse is a crazy set of places, so let's allow it an infinite multitude of contradictory realities, including self-contradictory realities. Which religion would it be rational to choose? Presumably community would be a minor consideration for a rationalist, for the implications of the choice would be far greater than choosing a set of people to hang out, do business, and breed with.
Let's evade all prohibitions on changing one's religion by assuming one can choose to be born into the religion of one's choice. Let's also only consider religions that "exist" — a related fun game would be to design the best religion, assuming it would be true, but that's a very different game.
Many religions have vindictive gods and offer a high probability of eternal torture — choosing any of those over the null choice (atheism) seems irrational. Which existing religions exceed this seemingly low bar? Which exceed it by a lot?
It would be hilarious if no existing religions beat atheism, even if they were true, but I doubt this is the case.