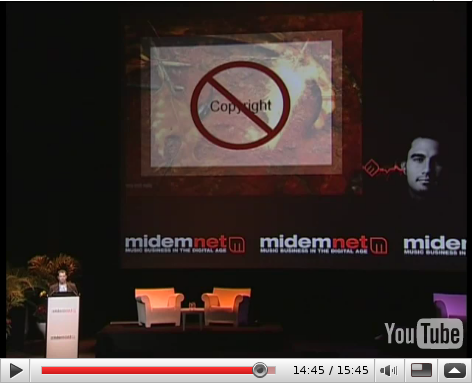 Mike Masnick posted video of a pretty good lecture on successful "music" business models based on the success of Nine Inch Nails' Ghosts I-IV and other efforts. Earlier today I praised the lecture on the Creative Commons blog.
At the end of the video Masnick says that copyright isn't even necessary for the model he describes (capture above), and that hearing this upsets people.
But this begs the question of whether any "business model" is necessary for music at all.
My other complaint (and I'm almost as guilty as anyone) is a near total failure to look at obvious examples slightly outside the contemporary first world milieu (i.e., the past, future, and much of the present world). This is a general unrelenting complaint, not directed at Masnick's 15 minutes in front of an industry conference!