This cries out for a photo mashup, so here it is: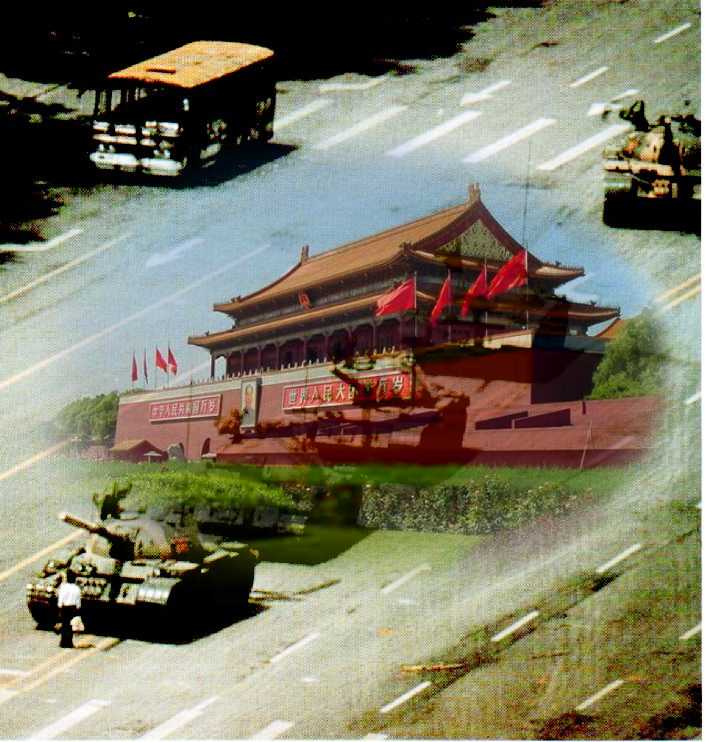 That's the first photo mashup I've ever done, so it's very simple. I opened the protester facing a column of tanks photo in the GIMP, opened the pretty Tiananmen Building photo in a second layer, then searched for filters that would allow me to combine them — Layer|Transparency|Color to Alpha accomplished exactly what I wanted.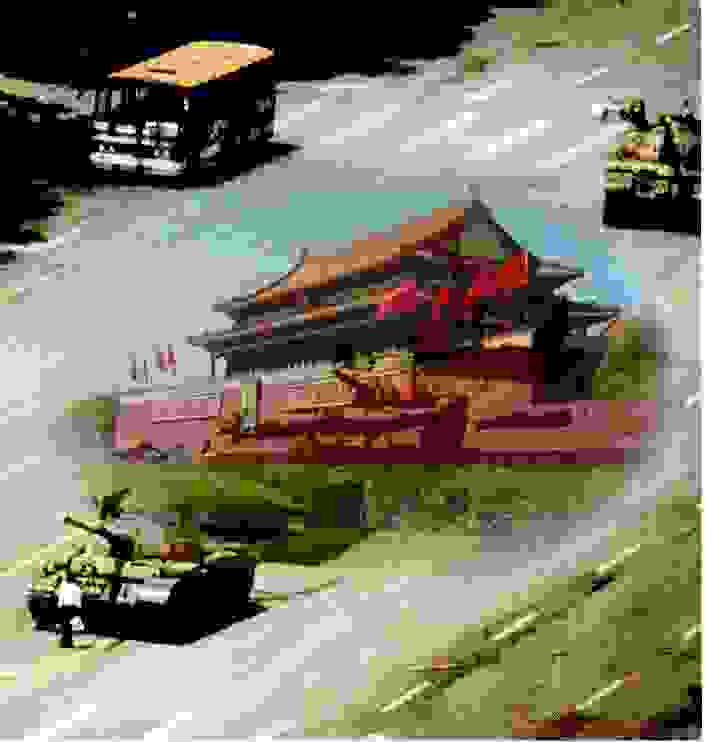 I thought this JPEG export at zero quality looks kind of neat.
NB I don't think Google has done anything wrong google.cn. The appropriate response is not anger with Google, but action to spread the information the Communist Party of China wants to suppress.