Fred Stutzman points out that for the query site:ibiblio.org google.com estimates 7,640,000 hits while google.cn estimates 1,610,000, perhaps explained in part by ibliblio's support of freedom in Tibet.
That's an impressive ratio of 4.75 pages findable in the relatively free world to 1 page findable in China, call it a domain FCR of 4.75.
The domain FCR of a few sites I'm involved with:
bitzi.com: 635,000/210,000 = 3.02
creativecommons.org: 213,000/112,000 = 1.90
gondwanaland.com: 514/540 = 0.95
Five other sites of interest:
archive.org: 5,900,000/427,000 = 13.82
blogspot.com: 24,300,000/15,400,000 = 1.58
ibiblio.org: 5,260,000/ 1,270,000 = 4.14
typepad.com: 13,100,000 /2,850,000 = 4.60
wikipedia.org: 156,000,000/17,000,000 = 9.18
If you are cool your FCR will be very high. The third site above is my personal domain. I am obviously very uncool and so loved by the Communist Party of China that they have twisted Google's arm to make more of my blog posts available in China than are available elsewhere.
The Internet Archive is obviously the coolest site by far amongst those surveyed above, followed by Wikipedia. Very curious that Google apparently blocks a far higher percentage of pages at the blog service TypePad than of those at Google property Blogspot.
It must be noted that the number of hits any web scale search engine claims are only estimates and these can vary considerably. Presumably Stutzman and I were hitting different Google servers, or perhaps his preferences are set slightly differently (I do have "safe search" off and accept results in any language — the obvious variables). However, the FCR from our results for site:ibiblio.org roughly agree.
Here's a feeble attempt to draw the ire of PRC censors and increase my FCR:
Bryan Caplan's Museum of Communism
Human Rights in China
Tiananmen Square Massacre
Government of Tibet in Exile
Tibet Online
民主進步黨 (Taiwan Democratic Progressive Party)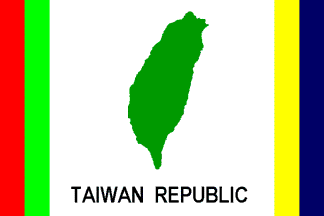 Note that I don't really care about which jurisdiction or jurisdictions Taiwan, Tibet, the Spratly Islands or elsewhere fall under. One jurisdiction, n systems would be preferable to the current arrangement, if the former led to more freedom, which it plausibly could. I post some independence-oriented links simply because I know that questions of territorial control matter deeply to states and my goal here is to increase my FCR.
You should attempt to increase your FCR, too. No doubt you can find better links than I did. If enough people try, the Google.cn index will become less interesting, though by one global method of guestimation, it is already seriously lacking. Add claimed hits for queries for html and -html to get a total index size.
google.com: 4,290,000,000 + 6,010,000,000 = 10,300,000,000
google.cn: 2,370,000,000 + 3,540,000,000 = 5,910,000,000
So the global FCR is 10,300,000,000/5,910,000,000 = 1.74
Although my domain FCR is lame, my name FCR is not bad (query for linksvayer) — 98,200/21,500 = 4.57.
Give me ∞ or give me the death of censorship!
(I eagerly await evidence that my methodology and assumptions are completely wrong.)