I finally tried out the Songbird media player (I noticed that it is now available for Linux and that the developers were throwing a party, which I attended). The killer feature is web integration. Browse (Songbird is built on the same platform as Firefox) to a page that links to music or video files or a podcast feed, Songbird displays all available media and allows you to play, subscribe, or add to your media library immediately.
It feels as if there's no distinction between files on your computer and those on the web. In fact the only gripe I have is that once a file is added to your library from the web, there's no facility for getting back to the web page you obtained the file from.
Check out the Songbird screencast, which does a good job of demonstrating Songbird's web features (Songbird is also a good all-around media player).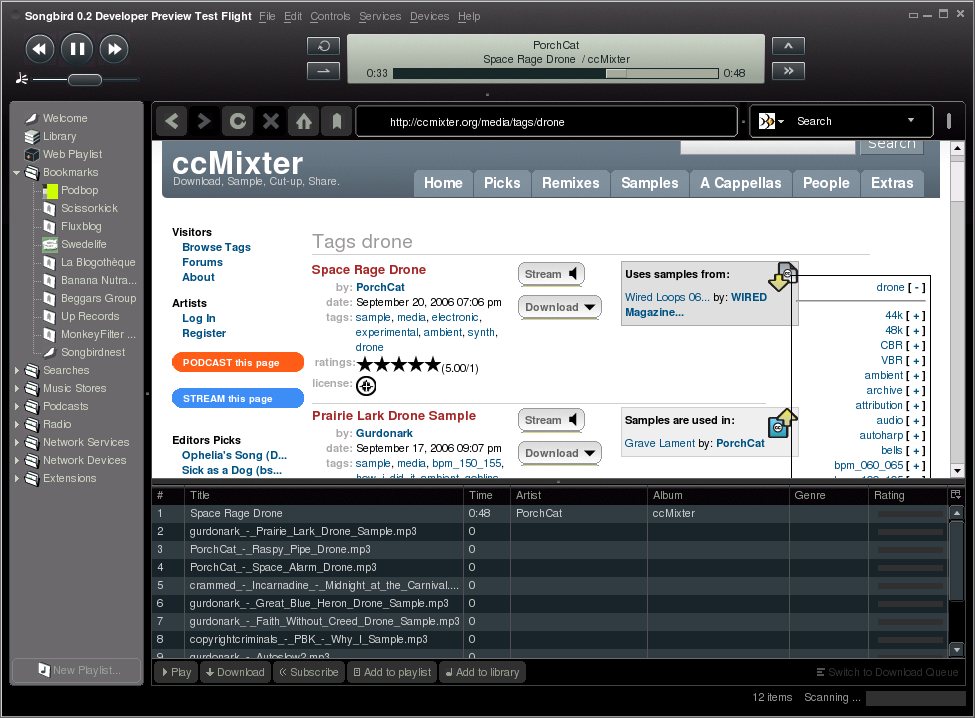 Screenshot of Songbird 0.2rc3/Linux browsing ccMixter.