Last week the Free Software Foundation published its annual appeal, which includes the following:
In another 30 years, we believe that we can achieve our goal. We believe that free software can be everywhere, and that proprietary software can go the way of the dinosaur. With the experience we've gained, and our community surrounding us, we can win this.
My immediate reaction: I'd love to see the last sentence expanded. How exactly?
Sadly I do not live in a world that laughs at any fundraising appeal lacking an explicit theory of change and only esteems those that one can bet on. At least the FSF has a goal. Perhaps its surrounding community can figure out what it will take to achieve that goal.
Helping "the FSF stay strong for 30 more years" is plainly insufficient, though of course I hope the FSF does stay strong for decades and encourage helping financially. The entire free software movement on its current trajectory is insufficient; some of its staunchest advocates predict a "dark ages" of software freedom (e.g., Bradley Kuhn, Stefano Zacchiroli).
…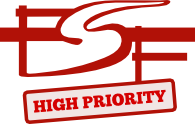 Since 2005 the FSF has published a list of high priority free software projects in order "to foster work on projects that are important for increasing the adoption and use of free software and free software operating systems."
Today the FSF announced a review of this list. Excerpt:
Undoubtedly there are thousands of free software projects that are high priority, each having potential to displace non-free programs for many users, substantially increasing the freedom of those users. But the potential value of a list of High Priority Free Software Projects maintained by the Free Software Foundation is its ability to bring attention to a relatively small number of projects of great strategic importance to the goal of freedom for all computer users.

[…]

Keep in mind that not every project of great strategic importance to the goal of freedom for all computer users will be a software development project. If you believe other forms of activism, internal or external (e.g., making free software communities safe for diverse participants, mandating use of free software in the public sector), are most crucial, please make the case and suggest such a project!
I hope the announcement text indicates the possibility of exploiting the review and list to encourage debate about how to achieve the FSF's goal of software freedom for all over the next decades, and that the how might (must, in my view) go far beyond hacking of code (and secondarily, copyright). How can demand for software freedom be both increased and made more effective? Same for supply, inclusive of distribution and marketing?
Send your suggestions to hpp-feedback@gnu.org or better yet post publicly. (I'm on the review committee.)
…
Because it is undoubtedly out of scope for above activity, I'll note here a project I consider necessary for FSF's goal to become plausible: question software freedom.
…
The "dark ages" links above largely concern "the cloud", the topic of the other FSF-related committee I've participated in, over 6 years ago, correctly implying that effort was not very influential. I hope to post an assessment and summary of my current take on the topic in the near future.