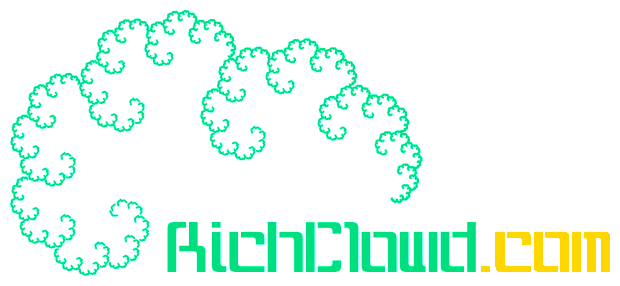 Oakland, California, USA — 2012 April 1
Today, RichClowd pre-announces the launch of RichClowd.com, an exclusive "crowdfunding" service for the wealthy. Mass crowdfunding sites like Kickstarter have demonstrated a business model, but are held back by the high transaction costs of small funds and non-audacious projects proposed by under-capitalized creators. RichClowd will be open exclusively to funders and creators with already substantial access to capital.
The wealthy can fund and create audacious projects without joining together, but mass crowdfunding points to creative, marketing, networking, and status benefits to joint funding. So far mass crowdfunding has improved the marketplace for small projects and trinkets. The wealthy constitute a different strata of the marketplace — in the clouds, relatively — and RichClowd exists to improve the marketplace for monuments, public and personal, and other monumental projects.
"Through exclusivity RichClowd will enable projects with higher class, bigger vision, and that ultimately long-lasting contributions to society", said RichClowd founder Mike Linksvayer, who continued: "Throughout human history great people have amassed and created the infrastructure, artifacts and knowledge that survives and is celebrated. As the Medicis were to the renaissance, RichClowders will be to the next stage of global society."
RichClowd will initially have a membership fee of $100,000, which may be applied to project funding pledges. To ensure well-capitalized projects, RichClowd will implement a system called Dominant Assurance Contracts, which align the interests of funders and creators via a refund above the pledged amount for unsuccessful projects. This system will require creators to deposit the potential additional refund amount prior to launching a RichClowd project.
For the intellectual products of RichClowd projects, use of a forthcoming RichClowd Club License (RCCL) will be encouraged, making outputs maximally useful to funders, while maintaining exclusivity. Egalitarian projects will have the option of using a free public license.
The technology powering RichClowd.com will be developed openly and available under an AGPL open source badgeware intellectual property license. "RichClowd believes in public works. In addition to the many that will be created via the RichClowd service, open development of the RichClowd.com technology is the company's own direct contribution to the extraordinary public work that is the Internet", said Linksvayer.
About RichClowd
RichClowd is a pre-launch exclusive crowdfunding service with a mission of increasing the efficiency of bringing together great wealth and great projects to make an amazing world. Based in Oakland, California, a city with a reputation for poverty and agitation, RichClowd additionally takes on the local civic duty of pointing out Oakland's incredible wealth and wealthy residents: to begin with, look up at the hills.
Contact
Mike Linksvayer, Founder
biginfo@richclowd.com