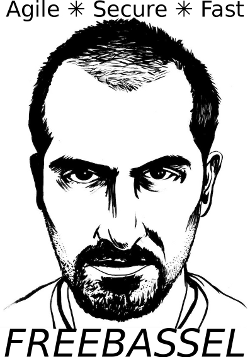 Since March 15 a year ago free software developer and colleague Bassel Khartibil has been imprisoned in Syria. The #FREEBASSEL campaign says "We will not stop campaigning for him until we see him as a free global citizen once again."
Sign a petition on freebassel.org and participate in events (eg, one in SF) and take other action especially on March 15, Free Bassel Day.
As an American, I am somewhat uncomfortable calling for the Syrian regime to do anything, without at a minimum apologizing for the terror the American regime has for decades unleashed on the region, and continues to do so. I apologize, vow to redouble my efforts to stop my jurisdiction's murdering and torturing ways, to obtain justice for all who bring such to light, call on all to do the same … and demand freedom for Bassel Khartibil.
As a global citizen, I demand to see Bassel Khartibil as a free global citizen once again. FREEBASSEL!